need assistance: phone 206-524-1606 during our business hours
GASOLINE ALLEY ANTIQUES
Antique Toys & Collectibles
Main Index for
 BASEBALL
Collectibles and Memorabilia for sale
follow us on Facebook
scroll down and
REMEMBER.  click the link to view the relevant page
these pages are updated regularly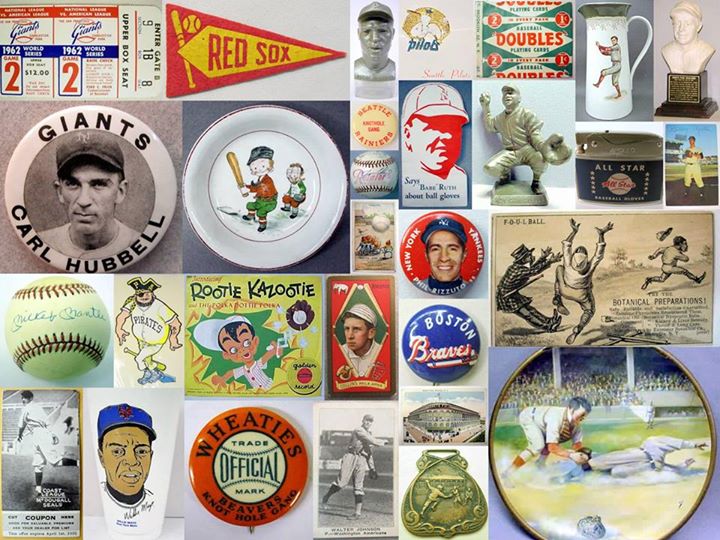 early vintage baseball cards - pre World War II.  many Hall of Fame players
1910.  D310 Pacific Biscuit PCL cards
1911.  D311 Pacific Biscuit PCL cards
1914 B-18 tobacco blankets - felts
1920.  D381-1.   Gassler's American-Maid Bread Cards
1920's Caramel Cards: E120, E121, W575-1
1930's BF3 Miniature Baseball Pennants
AUTOGRAPHS: photos, postcards, baseball, team signed
BOOKS: hardbound, softbound, paperback
GLOVES: signature model, generic, catcher's mitts, misc. equipment
MAGAZINES:  magazines, guides, press guides
MEMORABILIA: tickets, programs, artwork, toys, figurines, misc.
PENNANTS: souvenir baseball team pennants
MINOR LEAGUE: all non-major league baseball including the PCL
SEATTLE MARINERS: everything related to the team
SEATTLE PILOTS: everything related to the one year wonders!
click here for BOBBING HEAD NODDER BOBBLEHEAD dolls
click here for COMIC CHARACTER baseball figures
items can fall in different categories, so please use the Search Engine to check further
or search our entire website

if we don't have it - may we suggest:

AMAZON.COM
has almost everything.
including: hockey items, books, records, music, movies, cameras, electronics!

*

thank you for visiting.
you are one of over 20,000,000 visitors to our website since 1996!

*

Copyright © 1998 - 2023 by GASOLINE ALLEY ANTIQUES.   All rights reserved.